Ultimate Multifunction Performance

Specifications
Print Speed: Up to 3.3 A0 size pages per minute
Print Resolution: 600 x 2400 dpi
Printable File Formats: PDF, DWF, HPGL 1/2, TIFF, PNG, JPEG, etc.
Scan Speed: Up to 180 mm per second @ 200 dpi
Scan Resolution: 600 x 600 dpi
Scanner Type: Fully Integrated - C.I.S. with KIP RTT Technology
Scan Formats: TIFF, PDF, DWF, Multipage TIFF/PDF/DWF, JPEG, etc.
Scan Destinations: Removable USB Media, Unlimited SMB, etc.
Printer Dimensions (with scanner): W 1,346 x D 704 x H 1,105 mm

KIP Premier Performance & Build Quality
As a world leader in wide-format document production technology, KIP is committed to providing the highest value standards by combining the best in hardware and software technology to create superior products at affordable prices. KIP systems are quality engineered for production class operation and reliability. State-of-the-art printing technologies and advanced self diagnostic systems maintain system productivity to ensure maximum uptime.
We differentiate our products by integrating benefits such as energy efficiency, emissions reduction and the ability to recycle supply containers, to deliver an improved operational experience.
KIP 7170 System
The productivity of the KIP 7170 system is designed to satisfy the most demanding needs of decentralized users. The versatile KIP 7170 may also be expanded as a centralized network printer and simultaneously provide workgroups with multifunction convenience.
KIP 7170 Production Expandability
The KIP 7170 system software is ideal for decentralized environments and expandable to meet the need for centralized printing. It provides operators with the flexibility to direct prints and copies to a preferred output destination -- the integrated top stacking system and/or to an optional rear KIP stacking system for increased production.
KIP 7170 systems deliver the best of both worlds: walk-up convenience and production printing!
Ultimate Document Mobility
An integrated USB port provides convenient access to files stored on USB drives for instant viewing and printing of single documents or full collated sets. In addition, originals may be directly scanned to a USB drive in a variety of file types, including multipage PDF, TIFF and DWF formats.
Conveniently integrated with

KIP

7170 touchscreen

Print from & scan to integrated USB port

Streamlines mark-up document workflow

Color scan to file & color copy to inkjet with quality presets
KIP 7170 Precision Imaging
The KIP 7170 delivers fast and accurate copies and prints using toner based imaging technology that produces UV stable prints. 100% toner efficient KIP High Definition Print Technology ensures rick blacks and smooth gradients. Superior 600 x 2400 dpi print, copy and scan resolution captures fine details with remarkable tone clarity, keeping reproductions true to the original.
Premier Performance & Quality

Smart Eco2 Design


Color Touch Controls

High Definition Print Technology

100% Toner Efficient -- Zero Waste

Energy Star Qualified System

Recycled Paper Approved

Components 97% Recyclable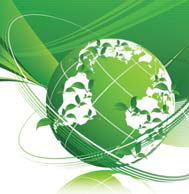 Smart Eco2
Design - Economical & Ecological
The Energy Star® qualified KIP 7170 employs adjustable sleep modes to keep power consumption to a minimum while providing fast print times to keep busy workgroups moving. High yielding, 100% efficient high definition toner delivers on the promise of maximum system uptime. In addition, KIP 7170 features a reduced maintenance cycle and color coded snap-in parts designed to minimize maintenance times. The KIP 7170 is part of KIP's initiative to ease environmental burdens in all stages of a product's life-cycle.
______________________________________________________________